The #1 area your Injector really wants to Inject…
In the hands of an expert injector, wrinkle fillers can take years off your appearance. But while it's easy to get caught up in chasing fine lines and wrinkles, there is one area on your face that, when injected properly, makes a major difference and can give you a very natural and youthful appearance……
What is that #1 area?? THE CHEEKS!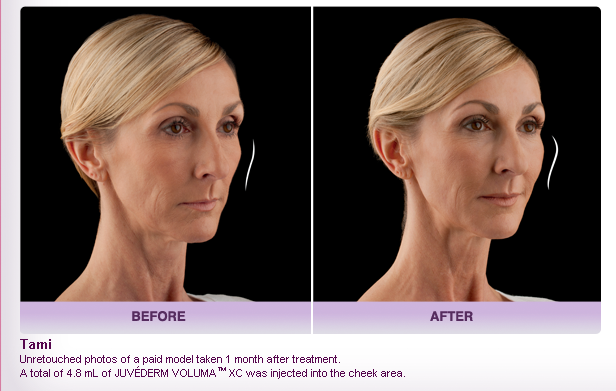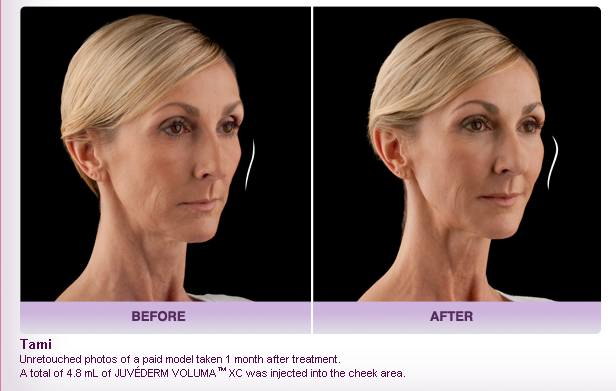 As we age, we lose volume in our mid-face causing our cheeks to look hollow and sag. By restoring the volume with fillers specifically designed for mid-face correction, we can add plumpness to the cheeks while also helping to diminish the appearance of wrinkles around the nose and mouth.
"The cheeks are my favorite area to inject because it looks so natural and makes the biggest difference in restoring youthfullness."  – Autumn Heuman, PA-C
This month only – Buy 2 Voluma, Get a free syringe of Juvederm! ($550 value)
Why Mid-Face Correction Makes a Huge Difference — The inverted triangle of youth
The reason restoring volume in the cheeks makes such a major difference has to do with the triangle of youth.

When we are young there is a fullness in the middle and upper part of the face with a slimmer lower face around the smile lines and jawline. With aging, the fullness around the cheekbones begins to sag and descend.  There is also volume loss in these areas.  You lose that brightness and rested look around the eyes and cheeks. And the volume loss in the cheeks can make the bottom of the face look heavier.  The end result is that the youthful triangle flips upside down.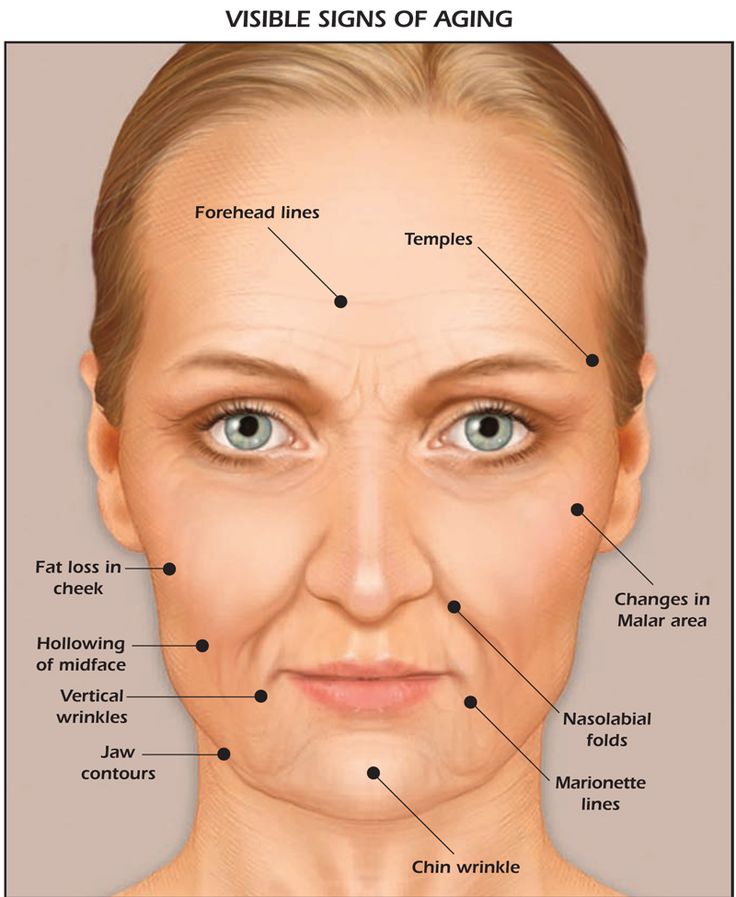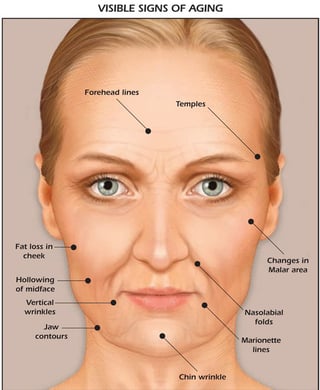 Fillers can turn back the clock and restore volume to the cheeks while also giving a subtle lift .
Choosing the Right Filler for Mid-Face Correction
For re-volumizing the cheeks you need a  filler that is able to provide that extra lift. There are 3 fillers that are specifically made for mid-face correction:  Juvederm Voluma, Restylane Lyft, and Radiesse
It is a quick and easy treatment that can be done in less than an hour. These fillers are temporary.  Since they are made of substances that are naturally occurring in your body they are slowly reabsorbed over time, but on average last anywhere from 10 – 24 months.
How long the results last will depend on 3 factors:
Which filler was used (some last slightly longer than others)
How much was used (did you use enough for full correction?)
How fast your body metabolizes the filler
During your consultation, you and our expert injectors can review the specific advantages of each filler to determine which is the best for your customized treatment plan.
Claim Your Special Here Buy 2 Voluma, Get a syringe of Juvederm free!