Ankle Liposuction- Cankles be gone!

Cankles can be very stubborn areas of the body to treat.  A person can be very fit, having no fat on other parts of their body….they just tend to hold on to fat around their ankles.   This may be due to heredity.  Dr. Kerr treated a client who actually had an amazing body….but just couldn't get rid of her cankles.  She could get her body fat down to 10%, but her cankles still hung around!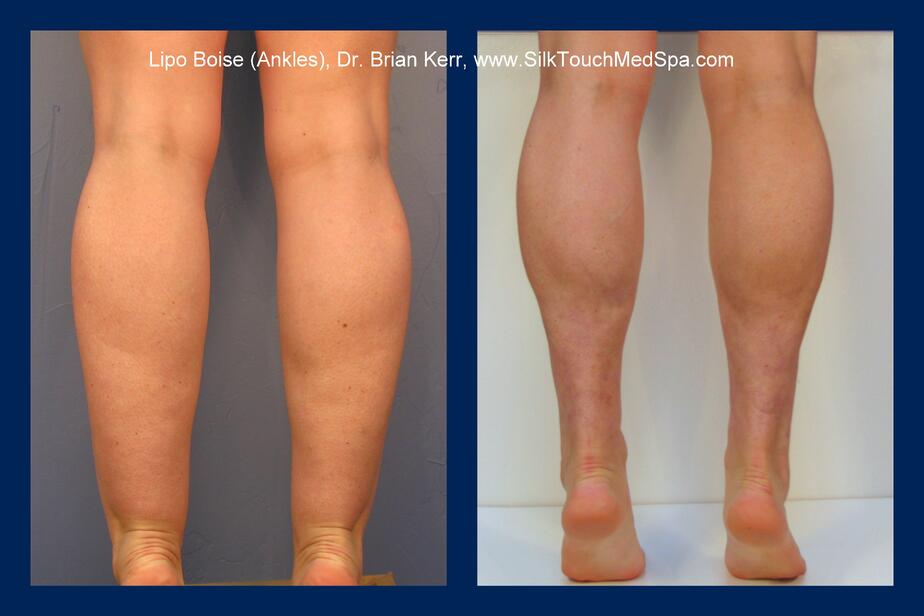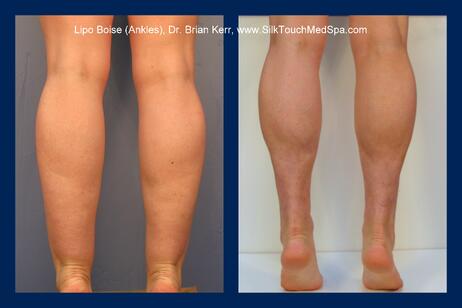 Dr. Kerr sculpted the ankles so that they would match the rest of her body! Here are her amazing Before and After Photos- Ankle lipo, Boise

Click here to see more Liposuction BEFORE AND AFTER PHOTOS: 
New Beauty Magazine published an article June 13, 2011 on "The Cause and Cure for Ankles".   Here is an excerpt….
What are cankles? Cankles are fatty deposits that appear at the bottom of the where the leg and ankle meet. Instead of the leg tapering into a slim ankle, it continues in diameter, and there's little distinction between where the leg ends and the ankle starts.
What causes them? When fat cells in the ankle area become engorged, there's little room for them to expand, causing the ankles to appear swollen and fat, also known as cankles. But fat is not always the cause of them; muscle, edema, or swelling can all contribute. Genetic makeup also plays a role in fat that accumulates toward the lower end of the leg. Other cankle-causing factors include pregnancy (a lot of water is retained in the lower legs, ankles and feet), inflammation of the lymphatic system and kidney problems.
How do you fix them? Cankles can be treated surgically with liposuction in the inner and outer portion of the ankle. Although it's a rare area to treat, it's also a tricky one because of the amount of nerves that live at the base of the leg. The recovery is pretty lengthy due to the amount of time it takes for swelling to subside—like the knees, the ankles are far away from the heart, so it takes longer for the blood to recirculate, and the area tends to stay swollen longer.– End of Article